The Population Leadership Program (PLP) brings together professionals from developing countries to expand their leadership skills, and partners with them to create systemic improvements in population issues, family planning, and reproductive health at the local, national, and international levels.


Current PLP activities build on the legacy of the PLP by laying the groundwork for an ambitious, multi-sectoral approach to strengthening public health systems. Based on PLP efforts and successes over the past eight years, we have developed targeted partnerships in Sudan, Ethiopia, India, and Pakistan to support stronger, more effective public health systems by building capacity in selected regions for public health policy research, analysis, and advocacy, dissemination of best practices, and leadership development.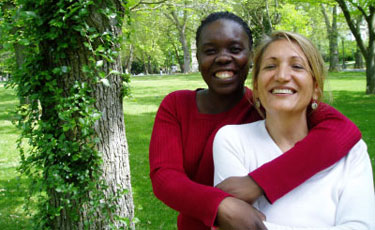 The PLP is partnering in Sudan with the Federal Ministry of Health on a ten-province leadership development project that piloted in Blue Nile State. Ethiopia partners include Haramaya University, Gondar University, and Jimma University, and initiatives include collaborative efforts with and between the campuses on leadership development, policy translation, and gender issues. In India, the PLP is partnering with the Centre for Health and Social Justice, on a series of initiatives that include a two-part rapid assessment training for NGOs working on issues of government transparency in health. Finally, in Pakistan the PLP and Lahore University of Management Science's Social Enterprise Development Centre are partnering on an executive level leadership training program for the top management of service delivery organizations involved in the service delivery of health, population, and reproductive health.


News and Updates

PLP partiticipates in UN and Partners Workplan for Sudan 2009
---